Tenant Mandate Services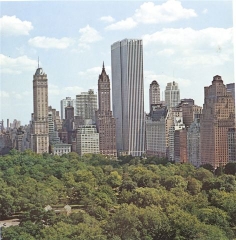 We are not the typical real estate consultant and so do not earn greater compensation when our client pays more rent. The Tenant's advantage is that our primary interest is in pursuing the best possible deal for them. Since we have so frequently acted for Landlords, we are invariably better at achieving the best possible terms than any other consultant.
Unlike other consultants, we take on one job at a time and complete it prior to taking on any new assignment.
The cost to the Tenant for our time and effort, meetings, etc. is zero as all broker fees are paid by the Landlord and are never added to the rent, i.e., leasing commissions and fees are part of a marketing expense on all Landlords' books.
Whether you are looking for more functional space or a built to suit facility, Niot can partner with you to meet your commercial real estate requirements.