Corporate Overview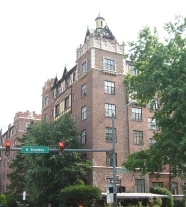 Niot Investment Holdings Limited is an owner and developer of real estate. We are committed to building superior, long-term investments. We accomplish this through the development and operation of commercial and retail properties in Canada and the North-Eastern United States. We operate by developing meaningful business relationships and leveraging our entrepreneurial capabilities with our creative talent in a fully centralized and integrated manner. Niot is both firmly grounded in the wisdom of experience and inspired by the persistence of getting projects finished to completion.
Niot Investment Holdings Limited, together with its real estate arm, Niot Realty Limited, has a reputation for excellence. Niot and its subsidiaries have developed, owned or managed in excess of three million (3,000,000) square feet of commercial and residential property.
Niot and its subsidiaries have developed condominium buildings and own apartment buildings, medical/dental buildings, retail and office buildings as well as commercial/retail space throughout the Metropolitan Toronto area and the Metropolitan New York area.
Our references speak for themselves. We have secured sites and negotiated purchases, sales and leases for companies such as Shoppers Drug Mart, Canadian Imperial Bank of Commerce, General Motors Corporation (built Head Office), Estee Lauder (built Head Office), Revlon (built Head Office), Avnet (built Head Office), Sun Life Assurance Company (Head Office), The Insurance Brokers Association of Ontario (Head Office), United Cigar Stores (built Head Office), Toronto International Leadership Centre, Russell Reynolds Corporation and a host of other institutions and Fortune 500 companies. We have acted for National Bank Financial (formerly First Marathon Limited) for many of their real estate space requirements in the past twelve (12) years including representing them for their head office lease at the Exchange Tower, Toronto (88,000 square feet), the Disaster Recovery Centre at 250 Yonge Street, Toronto, First Marathon Mortgage at 20 Toronto Street, Toronto and the Montreal trading operation at Place Ville Marie. We also represented Heathmount A.E. Corporation (controlled by the Reichmann family of Toronto) for their lease at 40 University Avenue, Toronto and the law firm of LaFleur Brown for their lease at 150 York Street, Toronto.
Niot owns and manages properties with such Triple A covenants as Radio Shack, Tim Hortons, Hertz Rental Cars, Masco, Waldenbooks, Shoppers Drug Mart and Canadian Imperial Bank of Commerce.
As principals, we have assembled on our own behalf, large parcels of land for redevelopment. This includes the largest privately held property in Don Mills, being a 20 acre site bounded by The Donway West and Lawrence Avenue East. This site was originally purchased with thirty-two apartment buildings sitting on it which were then vacated, demolished, rezoned and then redeveloped into a mixed use development.
Niot invites you to be the next name to join the list!!
If you are interested in selling or leasing any type of retail commercial or multi-tenant residential property, please contact:
Mr. Simon Benattar
President
Niot Investment Holdings Limited
Suite 100 – 980 Lawrence Avenue East
North York, Ontario M3C 1R2

Telephone: 416.443.0795
Facsimile: 416.443.1147
E-Mail: simonb@niotproperties.com